Back to Collection
Men's Spartan Helmet Adjustable Bracelet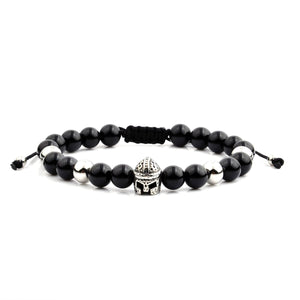 Men's Spartan Helmet Adjustable Bracelet
Regular price
Sale price
$30.00
The Spartan Helmet, was actually the Corinthian Helmet - it was created in the famous Corinth, a prosperous and fearsome city.
In ancient times, in fact, there were many types of helmet designs, but this soon became the most widespread for its total protection of the head.
This bracelet celebrates this iconic helmet. The bracelet is adjustable to fit wrist sizes 7 to 10 inches long. This bracelet has black onyx and stainless steel beads and measures 8mm wide by 8mm thick, weighs 22.7 grams, and secures with a shocker tie knot clasp.
Similar products
Customers who viewed this item also viewed