Make Everyday, EARTH DAY!
We pride ourselves with selecting products that are sustainable and Earth Friendly. Products certified globally to help reduce the impact of man on the Earth's resources and enviornment.
Meditative Healing
The world we live in is filled with challenges and stress. We offer products that help relieve and sooth these concerns. Elements of meditation and reflection can be found in our offerings.

Stylish & Sustainably Sourced Jewelry, Fashion and Accessories
We look for timeless designs that are ethically sourced and will stand the test of time. Beautiful craftsmanship and thoughtful use of materials create useful and one of a kind objects to be used and admired for years to come.
I love Nance Galleries...I have been a customer and lover of their unique gallery for years. I can always find the perfect gift, and everyone knows I love to receive something from there. Every time in the store has been a pleasant and fun experience! One of the best places around.  

Melissa V.
They offer an ever changing variety of unique, handmade, fair trade, one of a kind gifts that fit within all price ranges. Each item comes packaged with a description card that explains the story of the piece. The owners/employees are fantastic. You will most likely also leave with a little gift for yourself as well and a new favorite store.

Heather W.
Such a unique store! All kinds of wonderful treasures! Take a few minutes out of your day and check out this little gem! You will enjoy yourself and likely find something wonderful!

Jennifer S.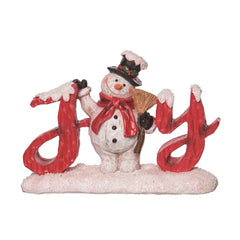 Thank You for being here!
SHOP ONLINE:
https://nancegalleries.com/
HOLIDAY STORE HOURS:
( NOVEMBER - DECEMBER 30th, 2023 )
MONDAY: 10 AM - 5 PM
TUESDAY : 10 AM - 5 PM
WEDNESDAY : 10 AM - 5 PM
THURSDAY : 10 AM - 5 PM
FRIDAY : 10 AM - 5 PM
SATURDAY : 10 AM - 4 PM
SUNDAY : 12 PM - 4 PM
Tel: (812) 476.6295