Back to Collection
Four Leaf Clover Key Chain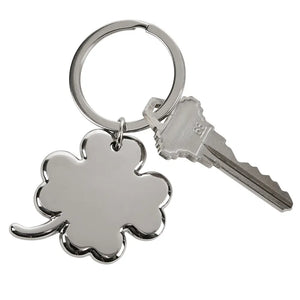 Four Leaf Clover Key Chain
Regular price
Sale price
$12.50
Nickel Plated Pewter
In ancient Ireland the four-leaf clover was a symbol of luck with the four leaves representing faith, hope, love, and success. The Druid Celtic priests believed that when they carried a three-leaf clover or shamrock, they could see evil spirits coming and have time to escape. Four-leaf clovers were Celtic charms, presumed to offer magical protection and ward off bad luck. the first literary reference was made in 1620 by Sir John Melton.

The keychain is 3" from end to end including the ring for your keys and the 1.5" x 2" highly polished 4-leaf clover.
Similar products
Customers who viewed this item also viewed