Back to Collection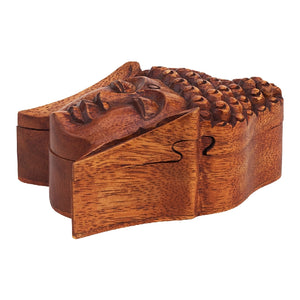 Regular price
Sale price
$35.00
Fair-Trade Bali, Indonesia
Beautifully crafted, this elegant Buddha head box is made in a Fair-Trade cooperative in Bali, Indonesia. Skillfully carved from Suar Wood (also known as Albizia Saman, or Monkeypod). It is an indigenous wood to Southeast Asia. The tree can grow to over 82 feet tall. The intricate box opens to reveal a small, lidded compartment - perfect for a special treasure.


Dimensions: 6" x 3.25"
Similar products
Customers who viewed this item also viewed