Back to Collection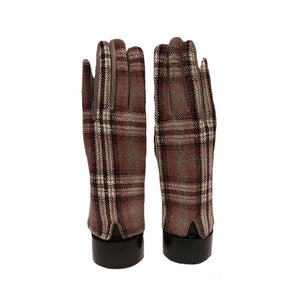 Regular price
Sale price
$20.00
Historic Tartan Pattern
'Plaid' is a fairly modern term, with the original patterned fabric called a Tartan. There is evidence of Celtic tartans dating as far back as 8th century B.C., although it wasn't until around the 1500's that the design became popular. British and American manufacturers began appropriating Scottish tartans and creating plaid textiles for their markets. Crafted from a breathable and ultra-comfortable fabric, the gloves feature an embroidered floral fingertip.
Stretchable fabric fits most women's sizes.

Similar products
Customers who viewed this item also viewed